What's New
Fall Social & Fundraiser: Angels Baseball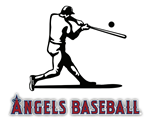 Proceeds to benefit Blind Children's Learning Center

Sunday Sep 11th at 12:30pm
It's time for our 2016 social and fundraiser! Enjoy traditional ballpark food, cocktails and a great view of the Angels vs Texas Rangers game from our Club Level Suites!
$100 per ticket
Purchase tickets via the Pay Now link to the left
RSVP to Donna McPride 949-398-8100 x107 or donnamcpride@yahoo.com
Save the Date!
Thursday, September 8th, 2016